RECONDITIONED BY LANCO CORPORATION
PLATING LINES
Looking for high-quality PLATING LINES?
Look no further than Lanco Corporation for your next reconditioned plating line. We specialize in buying, selling, trading, appraising, and removing quality used metal finishing, waste treatment, and additional industrial equipment, with a particular focus on plating lines.
Our reconditioned plating lines are thoroughly inspected and restored to top-notch condition by our team of experts. We understand the importance of reliable equipment for smooth and efficient operations, and that's why we only offer the best in plating lines.
VIEW INVENTORY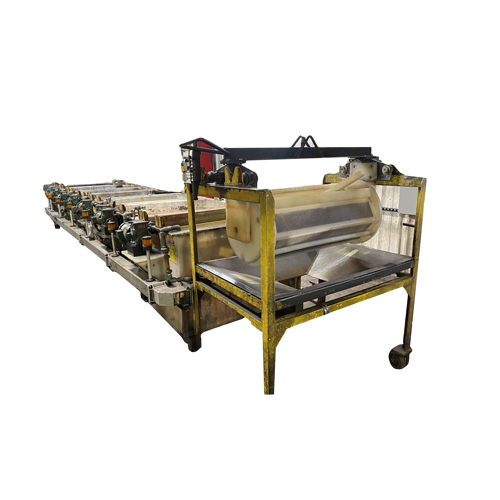 Plating lines are a critical tool for various industries, including automotive, electronics, and aerospace, to apply a thin layer of metal onto a surface. These production lines use a combination of chemical baths and electrical currents to deposit a layer of metal onto a substrate, creating a durable and corrosion-resistant finish. Plating lines have become a vital part of the manufacturing process in many industries, providing a cost-effective and efficient method of metal finishing.
Plating lines come in various sizes and configurations, depending on the specific manufacturing requirements. Some plating lines are designed for small-scale applications, while others are large enough to handle the plating of full-size car bodies. The size of the plating line and the number of tanks used will depend on the volume of substrates to be plated and the desired level of finishing quality.
HOW DO PLATING LINES WORK?
The basic principle of plating lines is to immerse the substrate into a series of chemical baths that prepare the surface for plating. The substrate is then introduced to an electrolytic cell, where an electric current is passed through the solution, causing the metal ions to deposit onto the substrate surface. The plating process can be customized to achieve various metal finishes, such as copper, nickel, chrome, or gold.
PLATING LINE MAINTENANCE
Proper maintenance of plating lines is crucial to ensure that they function correctly and provide reliable results. The tanks and other parts of the plating line should be cleaned and inspected regularly to ensure that they are free from any buildup or blockages that could affect the efficiency of the plating process. The chemical solutions used in the plating process should also be monitored and replaced regularly to maintain the correct concentration and pH level. Additionally, the plating line should be operated within the optimal temperature and current ranges to ensure consistent plating quality.
SOME OF THE ADVANTAGES OF PLATING LINES
One of the benefits of plating lines is that they provide a reliable and efficient method of metal finishing, allowing manufacturers to produce high-quality finished products. Additionally, plating lines can help reduce manufacturing costs by eliminating the need for costly and time-consuming hand finishing methods. Plating lines can also help improve the overall product quality and durability by providing a consistent and uniform finish.
EXPLORE OUR PLATING LINE TYPES
Whether you're in the market for an automatic plating line or a manual one, we have you covered. Our team of experts can help you determine which size and capacity best meet your requirements, ensuring that you get the most efficient and cost-effective solution.
SHOP QUALITY PLATING LINES
With our focus on high-quality reconditioned plating lines, exceptional customer service, and commitment to finding the best solution for your specific needs, Lanco Corporation is your go-to source for industrial equipment. Contact us today to learn more about our range of sizes and how we can help you take your operations to the next level.
VIEW INVENTORY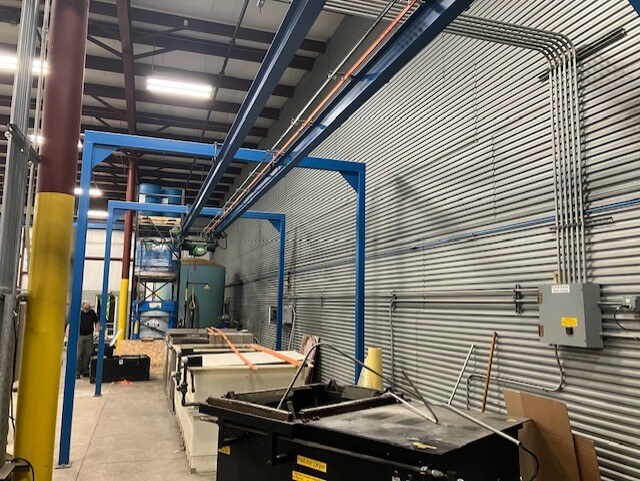 WE BUY USED PLATING LINES
If you have any plating lines that you no longer need, we can help you sell them quickly and easily. Our team of experts can appraise your equipment and offer you the best price for it. We buy, trade, appraise and sell waste treatment and metal finishing equipment throughout the world. We are interested to see what you have, so don't hesitate to contact us regarding your obsolete or surplus used equipment.
SELL PLATING LINES