RECONDITIONED BY LANCO CORPORATION
SALT SPRAYS
Looking for high-quality SALT SPRAY CHAMBERS?
Look no further than Lanco Corporation for your next reconditioned salt spray chamber. We specialize in buying, selling, trading, appraising, and removing quality used metal finishing, waste treatment, and additional industrial equipment, with a particular focus on salt sprays.
Our reconditioned salt spray chambers are thoroughly inspected and restored to top-notch condition by our team of experts. We understand the importance of reliable equipment for smooth and efficient operations, and that's why we only offer the best in salt sprays.
VIEW INVENTORY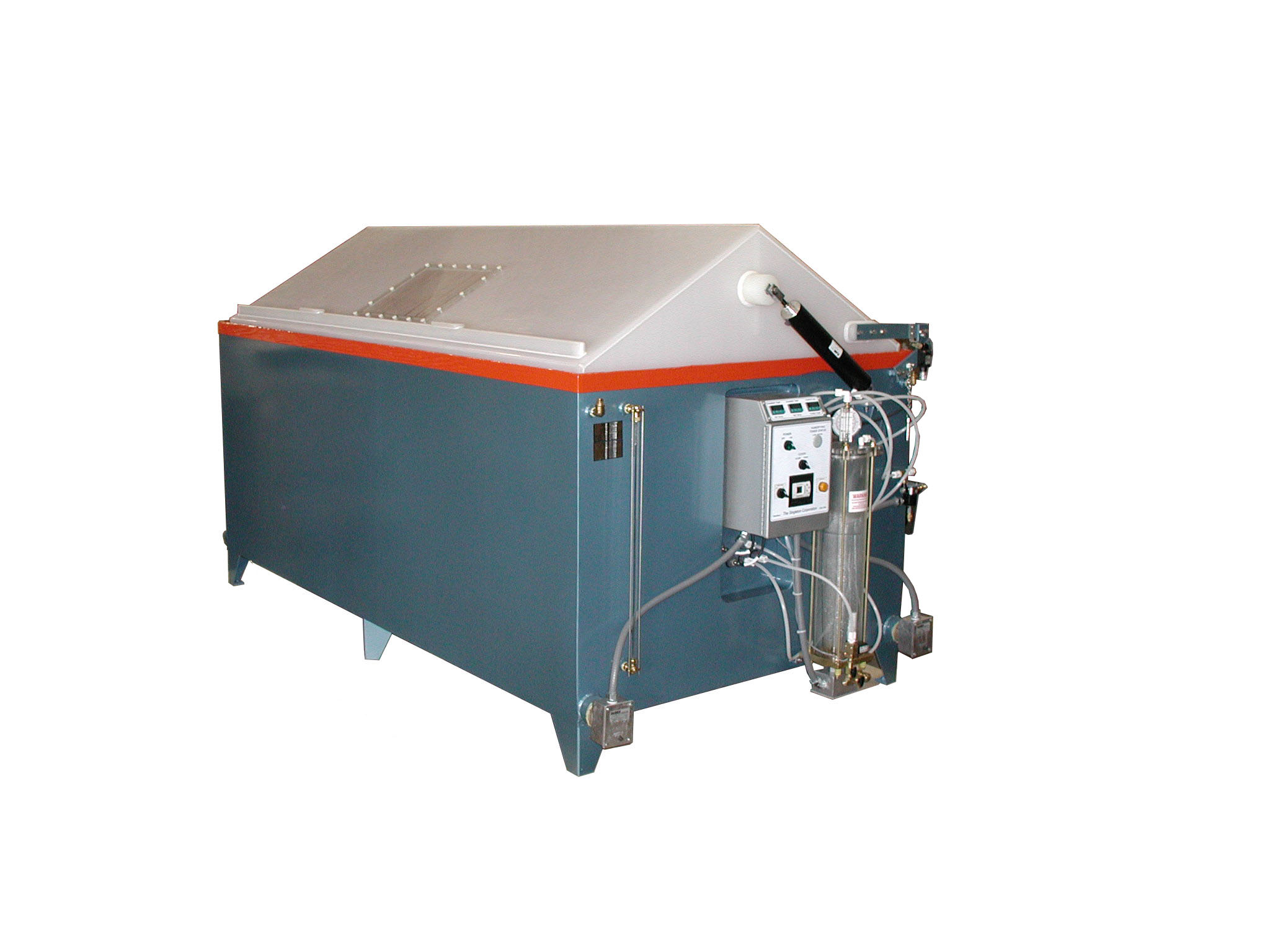 WHAT ARE SALT SPRAYS CHAMBERS?
Salt spray chambers are an essential tool for testing the corrosion resistance of various metal surfaces and coatings. These chambers simulate the harsh environmental conditions that metals may encounter in real-world scenarios, such as exposure to saltwater or other corrosive substances. Salt sprays have become a vital part of quality control in many industries, including automotive, aerospace, and marine
Salt spray chambers come in various sizes and configurations, depending on the specific testing requirements. Some chambers are designed for small-scale testing, while others are large enough to accommodate full-size car bodies. The size of the chamber and the number of samples that can be tested at once will depend on the needs of the user.
HOW DO SALT SPRAYS CHAMBERS WORK?
The basic principle of salt spray chambers is to expose the metal sample to a saltwater mist, which accelerates the corrosion process. The chamber has a controlled temperature and humidity level to create a consistent and controlled environment for testing. The salt spray solution is typically a mixture of sodium chloride and water, which is atomized and sprayed onto the metal surface using a nozzle. The chamber is designed to prevent any external contamination from affecting the test results.
SALT SPRAY CHAMBER MAINTENANCE
Proper maintenance of salt spray chambers is crucial to ensure accurate and consistent test results. The chamber should be cleaned and inspected regularly to ensure that it is functioning correctly. The nozzle and other parts of the chamber that come in contact with the salt spray solution should be cleaned after each use to prevent any buildup or clogging. The salt spray solution should also be checked and replaced regularly to maintain the correct concentration and pH level. Additionally, it is essential to keep the chamber in a clean and dry environment to prevent any external contamination from affecting the test results.
SOME OF THE ADVANTAGES OF SALT SPRAY CHAMBERS
One of the benefits of salt spray chambers is that they provide a reliable and standardized method of testing the corrosion resistance of metals. This helps manufacturers ensure that their products meet the required quality standards and are suitable for use in harsh environments. Additionally, salt spray testing can help identify potential weaknesses in the metal surface or coating before the product is released to the market, allowing manufacturers to make any necessary improvements.
EXPLORE OUR SALT SPRAY CHAMBERS
Whether you're in the market for a new salt spray or a used one, we have you covered. Our team of experts can help you determine which size and capacity best meet your requirements, ensuring that you get the most efficient and cost-effective solution.
SHOP QUALITY SALT SPRAY CHAMBERS
With our focus on high-quality reconditioned salt sprays, exceptional customer service, and commitment to finding the best solution for your specific needs, Lanco Corporation is your go-to source for used industrial equipment. Contact us today to learn more about our range of sizes and how we can help you take your operations to the next level.
VIEW INVENTORY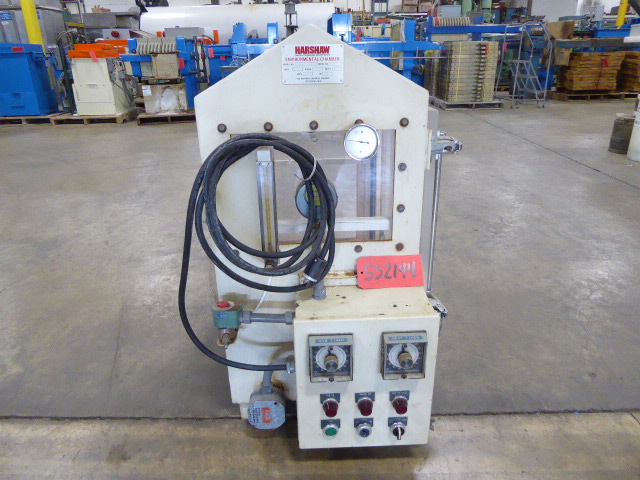 WE BUY USED SALT SPRAY CHAMBERS
If you have any salt spray that you no longer need, we can help you sell them quickly and easily. Our team of experts can appraise your equipment and offer you the best price for it. We buy, trade, appraise and sell waste treatment and metal finishing equipment throughout the world. We are interested to see what you have, so don't hesitate to contact us regarding your obsolete or surplus used equipment.
SELL SALT SPRAYS