RECONDITIONED BY LANCO CORPORATION
SLUDGE DRYERS
Looking for high-quality SLUDGE DRYERS?
Look no further than Lanco Corporation for your next reconditioned sludge dryer. We specialize in buying, selling, trading, appraising, and removing quality used metal finishing, waste treatment, and additional industrial equipment, with a particular focus on sludge dryers.
Our reconditioned sludge dryers are thoroughly inspected and restored to top-notch condition by our team of experts. We understand the importance of reliable equipment for smooth and efficient operations, and that's why we only offer the best in sludge dryers.
VIEW INVENTORY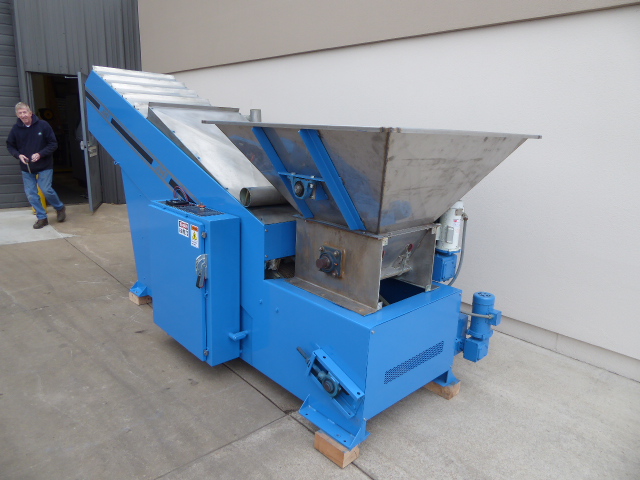 Sludge dryers are an essential piece of equipment for various industries that need to remove moisture from sludge materials. This process is known as drying, and it is crucial in many different industries, including wastewater treatment, agriculture, and mining.
A sludge dryer is a mechanical device that is used to remove water from sludge materials by heating them to a high temperature. It is a unique piece of equipment that uses hot air or other gases to evaporate the moisture from the sludge materials. The sludge dryer operates by using a series of chambers or drums that are arranged in a sequence. These chambers or drums are heated to a high temperature, and the sludge materials are introduced into them.
HOW DO SLUDGE DRYERS WORK?
Once the sludge materials are in the dryer, they are heated by the hot air or gases. This heat causes the water to evaporate, leaving the solid sludge materials behind. The dried sludge materials then exit the dryer and can be collected for further processing or disposal.
SLUDGE DRYER MAINTENANCE
The maintenance of the sludge dryer is relatively simple. After each use, the chambers or drums are cleaned and inspected for any damage or wear. If any damage is detected, the damaged parts are replaced to ensure that the sludge dryer operates at its optimal efficiency.
SOME OF THE ADVANTAGES OF SLUDGE DRYERS
The sludge dryer has several advantages over other drying methods. For instance, it can dry large volumes of sludge materials quickly, and it is highly efficient in removing moisture from the sludge. Additionally, the sludge dryer can be used with a variety of sludge materials, which makes it suitable for different types of applications.
EXPLORE OUR SLUDGDE DRYER TYPES
Whether you're in the market for a gas sludge dryer or an electric one, we have you covered. Our team of experts can help you determine which size and capacity best meet your requirements, ensuring that you get the most efficient and cost-effective solution.
SHOP QUALITY SLUDGE DRYERS
With our focus on high-quality reconditioned sludge dryers, exceptional customer service, and commitment to finding the best solution for your specific needs, Lanco Corporation is your go-to source for industrial equipment. Contact us today to learn more about our range of sizes and how we can help you take your operations to the next level.
VIEW INVENTORY
WE BUY USED SLUDGE DRYERS
If you have any sludge dryers that you no longer need, we can help you sell them quickly and easily. Our team of experts can appraise your equipment and offer you the best price for it. We buy, trade, appraise and sell waste treatment and metal finishing equipment throughout the world. We are interested to see what you have, so don't hesitate to contact us regarding your obsolete or surplus used equipment.
SELL SLUDGE DRYERS